We went on a day-long tour today, and hooked up with Kay, Brian and their son Liam who we've met at the resort. It was great, the three boys get along really well. We went on a long yacht trip, launching off at the beach where they filmed Survivor. First stop was a turtle sanctuary on Tranquillity Island.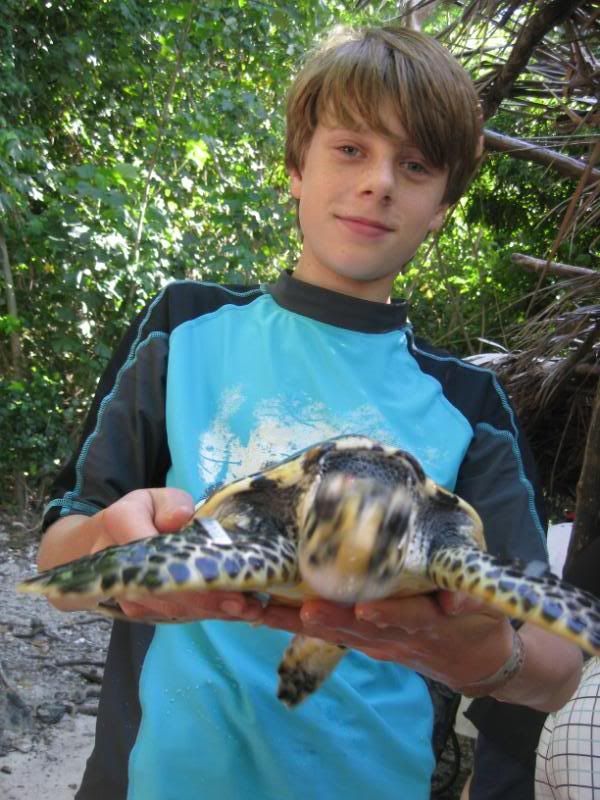 Tranquillity Island is a dive resort. I just loved the chair looking out to beach, and the kids loved the swing.
Then we went to the most beautiful beach of our whole time there -on Moso Island. We snorkelled off the beach, and I found so many varieties of fish including "Nemo" fish, then we went in a boat off shore, and snorkelled amongst huge U-shaped drop offs of coral - layers and layers like a city under water. I took so many photos of this beach. Just a metre off the shore line were fish. I loved lying on top of the water, just me and my snorkel, listening to the fish munching on their greens from the bottom of the sea, only a metre away! We were followed by a pod of dolphins for part of our trip back home - capped off a magnificent day.