Today Mark and I went to the gym, then he did a scuba diving refresher in the pool. Andrew was off colour this morning, so we stayed around the resort.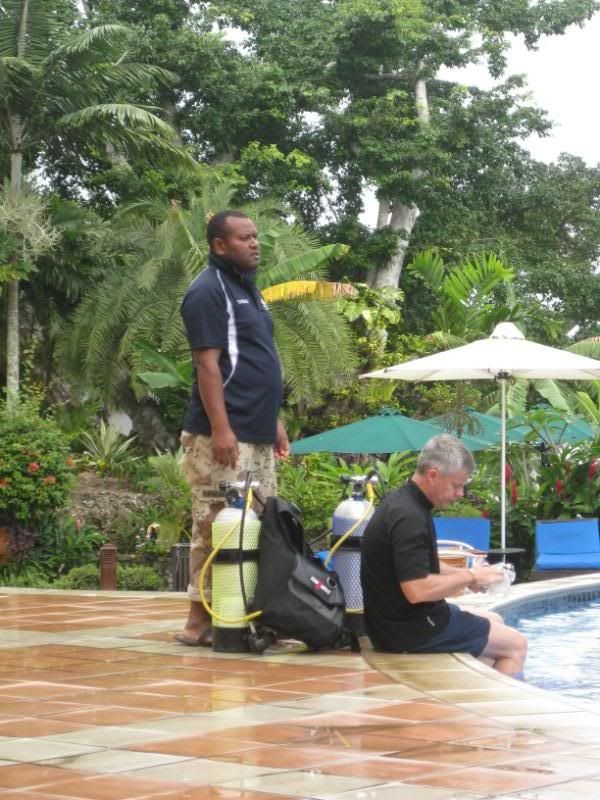 In the afternoon, we went to Iririki Island Resort - it's an island off Port Vila - to have a look around. This was the other place we'd been thinking about when we booked the trip. Their reception room had a couple of amazing masks on the wall - studded with shells. They would have made the wearer look very threatening. Took a couple of close up pics too - to show the shell details. Just beautiful.
We played a 'How well do you know your partner' game back at the resort after dinner, with some other couples. Mark knows me so well. They asked, what's your favourite food. I said fruit, Mark remembered that it's coq au vin. Mum used to cook that for me on childrens' day every year - I think she must have made up childrens' day??