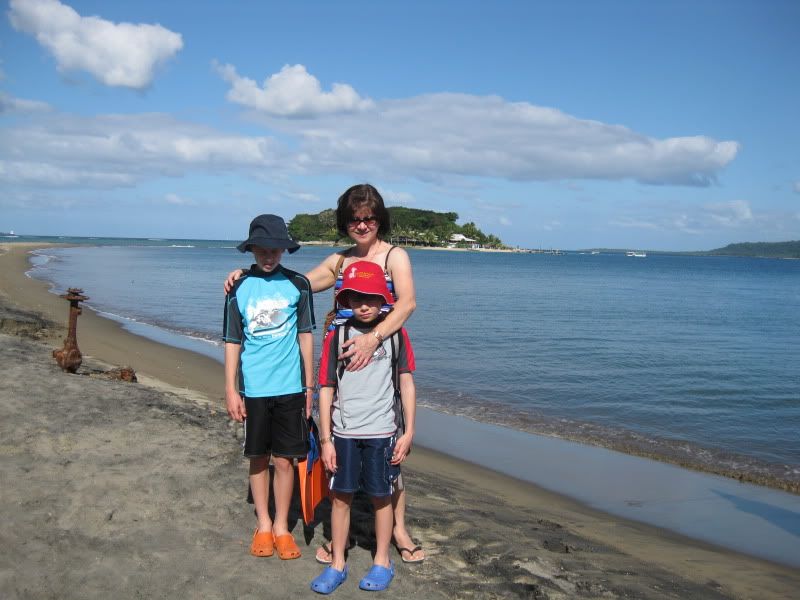 We went on a tour to Hideaway Island to snorkel. Here's a pic with the island in the background, waiting for the ferry. This was such a highlight of the whole trip. We were taken out on a snorkel safari and the operator fed the fish, so we were snorkelling with clouds of beautiful tropical fish - all varieties - all around us.
Between snorkelling, the boys had a rest. It's a marine sanctuary, and we had to go in using steps on the jetty, then mosey along to the other side. Lots of great coral.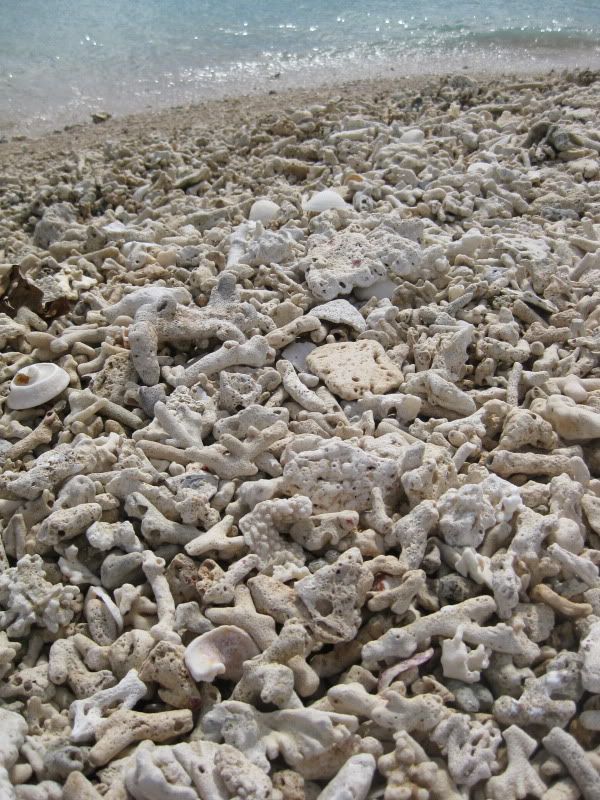 Littered with dead coral.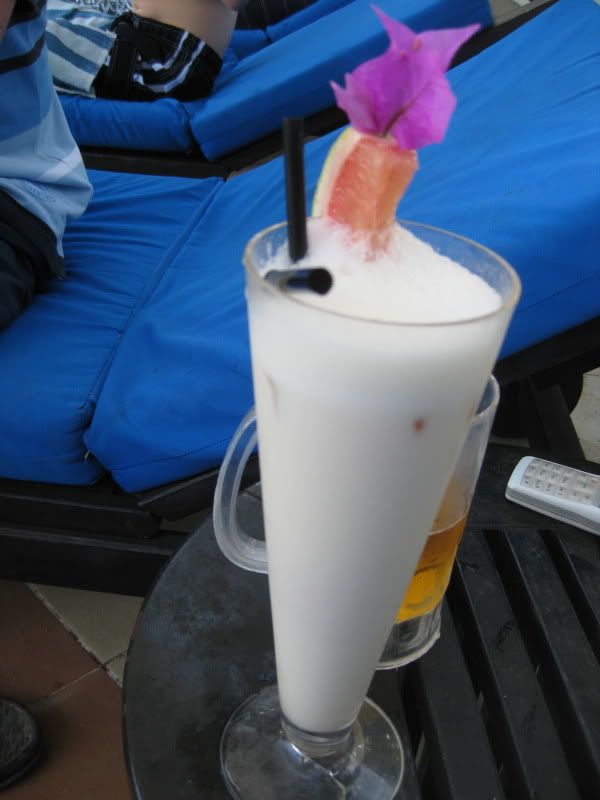 White Cloud - what could be better than a cocktail by the pool after a day's snorkelling?