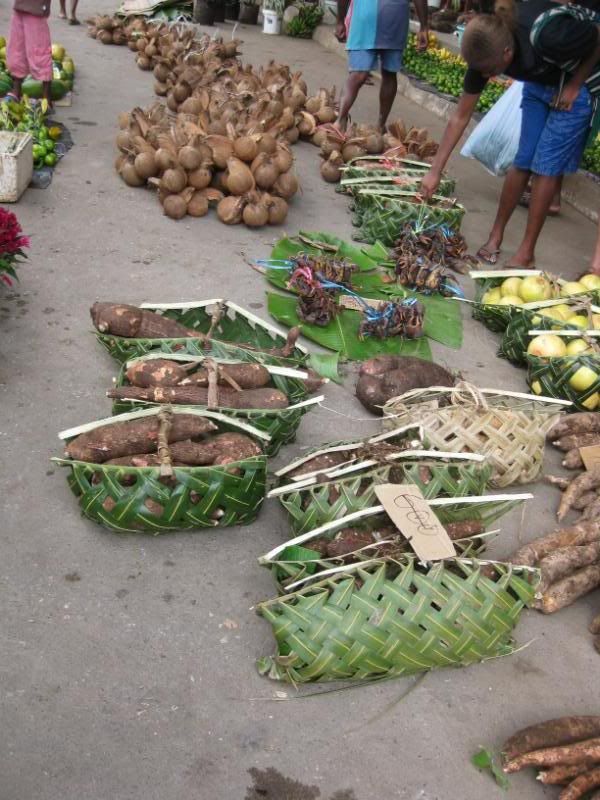 We went to Port Vila in the morning today. Loved the baskets made by weaving banana leaves. So strong and carried sweet potatos, lemons. There were also live crabs all tied up together, and coconuts tied up together too. People came and did their shopping and walked away with a ready-made basket - no plastic bags needed!
Then we went and had a coffee at a French coffee shop. The boys had their juice, then hung their heads over the jetty - there were lots of coral and fish.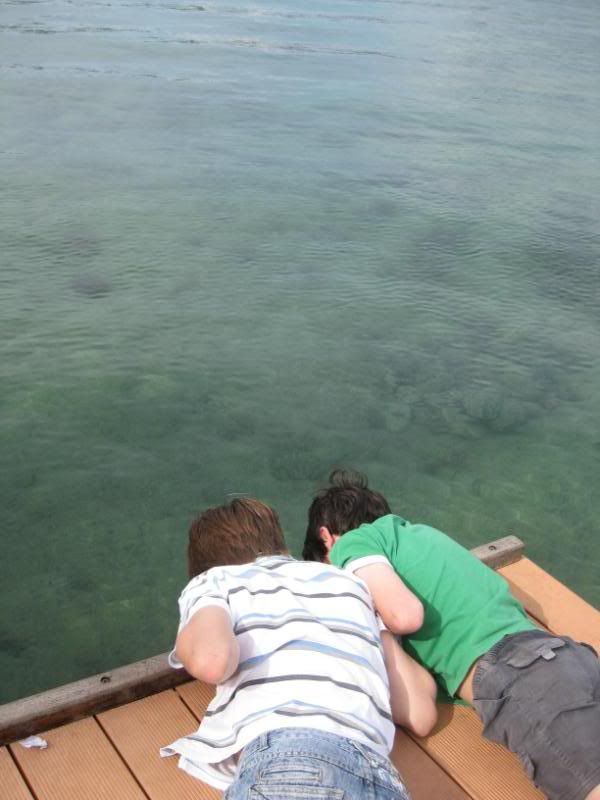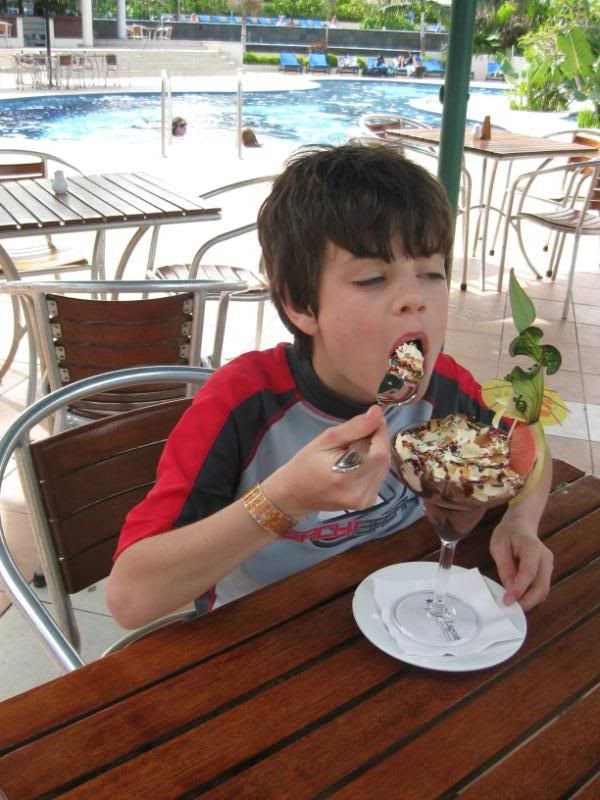 Then we went back to the resort and had lunch. Ben had a special chocolate sundae.
Andrew and I went snorkelling just outside the resort, and Mark and I went kayaking down the lagoon and back.